Benefits of Chiropractic Care
Chiropractors are best known for safely and effectively treating acute back and neck pain, as well as headaches. Whereas a medical doctor might prescribe pain medicine, muscle relaxers or anti-inflammatory drugs, and an orthopedic doctor might suggest surgery, a chiropractor will treat your back problems by hand, through manipulation of the spine. Chiropractors bring the musculoskeletal structure into proper alignment. Chiropractors change the position of your body and apply pressure to particular points. It is done to avoid or eliminate:
Back sprains and strains
Cervicogenic headaches
Coccydynia
Degenerative disc disease (DDD)
Herniated disc
Whiplash
By adjusting the spine with their hands at particular pressure points, chiropractors unblock nerve energy and allow it to flow better down your spin and throughout your entire body. Repeated visits can, over time, realign your spine to optimize overall health.
Many chiropractors seek to care for the whole person, from general wellness to disease prevention. They examine every patient, not only for the reason of their visit but also their level of health. After diagnosis, a chiropractor develops a treatment plan.
Chiropractors at Chiropractic also provide nutrition advice, exercise recommendations, ergonomic and lifestyle counseling and so on. The successful management of chronic conditions may require a combination of these major components. This holistic approach can reduce the need for potentially addictive pain medication or invasive surgery.
posted by
---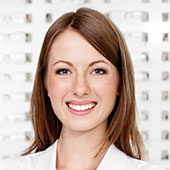 I am a professional blogger interested in everything taking place in cyberspace. I am running this website and try my best to make it a better place to visit. I post only the articles that are related to the topic and thoroughly analyze all visitors' comments to cater to their needs better.
recent blog posts
---
About 2 months ago, I was participating in my morning class at Crossfit Omaha, partaking in a killer WOD...
Heart disease is the number one cause of death in the U.S. How many people do you know that have been personally affected by heart disease?
comments
---

Thank you for such an informative post! I wasn't sure whether I needed chiropractic treatment or not. Now I finally understand how it can help me. I am going to visit your clinic soon, and I'm sure it will be a great experience!
Send a Comment
---